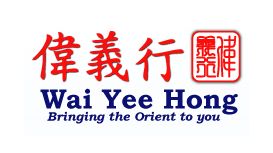 Wai Yee Hong is an family-run Chinese supermarket, selling a wide variety of Oriental and Asian food and kitchenware. Their online store offers the greatest variety of authentic Chinese and Oriental

ingredients of any Chinese supermarket in the UK, making it easy to buy Chinese food online and shop for hard-to-find ingredients from cuisines of all nationalities. These include Thai, Malaysian, Singaporean, Korean, Indonesian, Filipino and Japanese. Importing, wholesaling and distrubuting nationwide fresh fruit and vegetables from bangladesh daily.